Petition of rights is one of the most basic right of citizens in a country without any discrimination. What do we know about the petition? What is the meaning of the petition? When was the petition first filed? In this post, we give information about this subject, which is one of our most fundamental rights.
Petition of Right Meaning
It is the right of individuals to present their wishes and complaints about personal or public issues to official authorities. Firstly,  we should note that there is no form requirement for the petition. For this reason, the forms of petitions may differ from each other.  However, it is important that the relevant authority and your request are clear in terms of the response to your petition.  To get an answer to your petition, you must submit your petition to the relevant institution or authority. Otherwise, Official institutions do not accept a petition that is out of their area.
The right to petition is a constitutional right. So  other institutions or individuals cannot block it. The right to petition is undoubtedly a requirement of democracy in terms of contributing to the participation of the citizen in the state administration. This right provides citizens with the opportunity to be informed about government actions. So, the exercise of this right is also important for the development of democracy for a country.
Citizens can sue the relevant parties if the right of petition is prevented from being used or if it is reported that your petition will not be answered on various occasions.
Petition of Right of 1628
[wpdm_package id='1401′] [wpdm_package id='1402′] [wpdm_package id='1403′]
This right protects the freedom of the citizen and contributes to the development of the rule of law and the basic concept of law. The drafters of the constitution adopted the 1628 law as part of their common law legacies establishing rights against the government.
Why was it made?  The petition of rights 1628 is one of England's most famous Constitutional documents. According to Parliament, there were errors in the excessive use of King Charles I's power so the Parliament wrote this document to express its discomfort. According to the document, this excessive authority during his reign was a gross violation of civil rights for British citizens.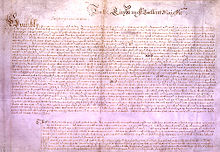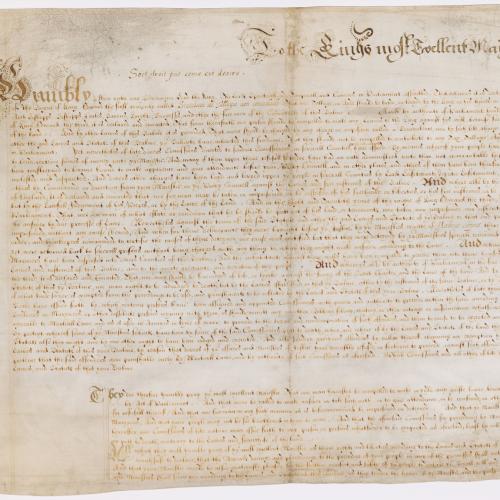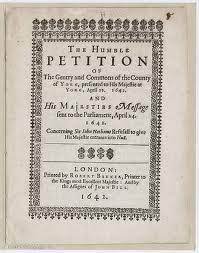 What did the Petition of Right Achieve?
The Petition of right dated 1628 contained four main points:
-No tax without the approval of parliament
– Any English citizen may be imprisoned without cause thus strengthening the right to habeas corpus
– No place for soldiers in citizens' homes.
– No martial law in peacetime.
These issues are related to certain civil rights that the British thought Charles I's reign violated their civil right.